Online Event #4: $600 No-Limit Hold'em Ultra Deepstack
Zilele: 1
Online Event #4: $600 No-Limit Hold'em Ultra Deepstack
Ziua 1 început

Today marks the fourth opportunity for WSOP.com players in Nevada and New Jersey to take home a bracelet at the 2023 World Series of Poker as Online Event #4: $600 No-Limit Hold'em Ultra Deepstack kicks off at 3:30 p.m. local time.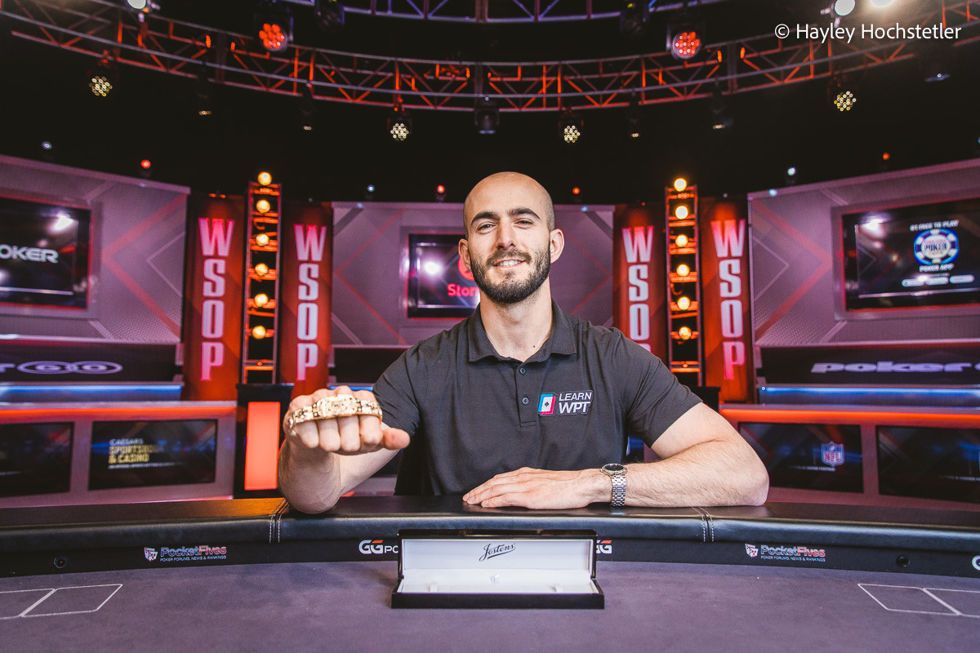 Last year's event was won by Brian "JackBogle" Altman. That event, which was held with a buy-in of $400, had 1,641 entries and a prize pool of $757,440. By finishing first of the 371 players in the money, Altman earned $110,662 and his first bracelet.
With one hour to go before the tournament kicks off, 51 players have registered. Notable players registering early include Mark "Pegasusmss" Smith, Dylan "GIFAFI" Thomassie, and Dave "Crispr" Alfa, who has cashed in all three online bracelet events so far.
Players will start with 40,000 chips and will play 15-minute levels with blinds starting at 20/40. Three rebuys are allowed, and late registration will remain available for five hours (until 8:30 p.m. local time.)
Stay tuned to PokerNews for full coverage of this tournament from the opening deal to the crowning of a new WSOP champion!
Nivel: 1
Blinduri: 20/40
Ante: 0
Nivel 1 : Blinds 20/40, 0 ante
The tournament has kicked off with the WSOP.com client showing 154 registered entries. The hunt for a bracelet is underway.
Nivel 1 : Blinds 20/40, 0 ante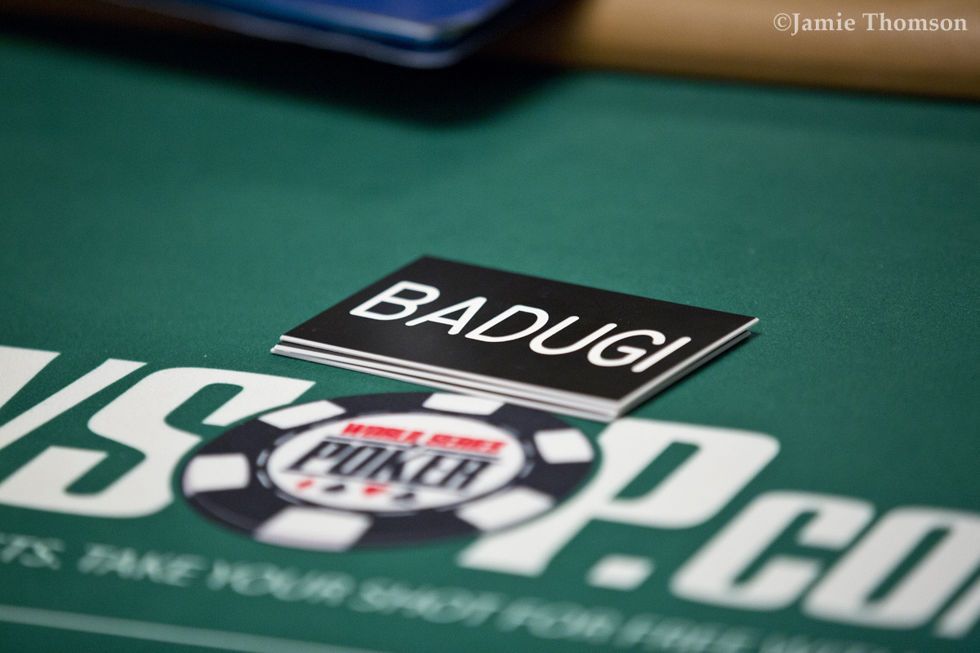 The 2023 World Series of Poker (WSOP) is getting ready to debut a brand new event!
Tomorrow, Wednesday, June 7 at 2 p.m., Event 20: $1,500 Badugi will get underway at 2 p.m. on Wednesday, June 7, but if you don't know how to play, fear not as we've put together this primer to get you up to speed and ready to compete.
Badugi is a four-card triple draw lowball poker variant that isn't as well-known as other games, but those who learn and play it often characterize it as a fun alternative poker game filled with action.
A lot of players enjoy Badugi because it has a fairly simple objective and, because the format and goal differ from many other variants, there are different strategies employed.
Although the exact origin of the game is unknown, many believe it originated in South Korea in the latter half of the 20th century, while others claim it was popularized in Canada in the 1980s where it was called "Off Suit Lowball".
The name allegedly comes from the Korean word baduk or badug which refers to a black and white pattern, with badugi a common name for a black and white spotted dog. The board game Go was called baduk in Korean.
Nivel 1 : Blinds 20/40, 0 ante
Facing a check from Jamie "JamieGold" Gold in the small blind on a 6♦7♣3♣ flop, Jacob "TealElephant" Phillips bet 80 from the big blind. Mark "Pegasusmss" Smith called from the hijack as did Kyle "JackintheB0x" Miholich from the cutoff. Gold folded.
The turn came 6♣. After Phillips checked, Smith bet 80 again. Miholich folded and Phillips called. The river came 6♥. Phillips check-called Smith's 200 bet, but mucked when Smith showed 5♦3♦ for a boat.
Nivel: 2
Blinduri: 30/60
Ante: 0
Nivel 2 : Blinds 30/60, 0 ante
Action opened with "blaniac24" raising from the small blind and Baruch "QQlove" Forst defending his big blind.
Forst called bets of 120 on the 3♣7♦A♠ flop, 240 on the 4♥ turn, and 540 on the A♦ river before turning over K♠7♣ to take the pot when "blaniac24" showed 9♠8♦.
Nivel 2 : Blinds 30/60, 0 ante
Ted "twosuits" Spinelli opened preflop action by raising to 135 from middle position. Levi "lvraiders16" Klump then raised to 510 from the cutoff. Michael "DickyJ31" McNeil called from the small blind, as did Spinelli.
The flop came 3♥A♣8♦. Action was checked to Klump, who bet 1,060 and was called by McNeil. The turn came 3♣, and McNeil check-called Klump's bet of 4,320. The river came 7♣. Klump made a pot-sized bet of 12,350 and McNeil mucked.
Nivel 2 : Blinds 30/60, 0 ante
Players are now on the first five-minute break, and will receive another five minutes prior to the top of each hour.